Think|Chat – How to Journey Map
Imagine visualizing your most broken business processes, breaking down silos and bringing your whole team together in an empathetic, collective mission to make improvements. Sounds pretty good doesn't it?
It's easier than you think!
If you went to a conference related to business growth and innovation in the past year, it's likely you heard about Journey Mapping.
As with any buzzword or trend it can be shrouded in mystery. It is in fact remarkably simple and can be enormously transformational.
If we break it down, the definitions are as follows:
Journey - the act of traveling from one place to another.

Mapping - the act or process of making a map.
In this Think|Chat video, Cal Bowman VP Strategy and Innovation and in-house "Mr. Design Thinking", walked us through the journey.
" One of the core values we have here at ThinkStack is Human Centered Design and we practice an ongoing cycle of Empathy > Definition > Ideation > Prototyping > Testing. Essentially what that means is we look at everything we do for ourselves and our clients from a user perspective. Then we use Journey Mapping in an interactive session to highlight the friction and inadequacies in a process. Recently, for example, a remote employee connecting to a network".
The five simple steps of Journey Mapping are as follows:
Identify a process that is critical to your business but experiences friction
Gather the stakeholders that touch the process
Lay out each step of the "Journey":

Activity
Experience
People
Tech
Risks
Opportunities
Ideas

Plan improvements
Implement and innovate!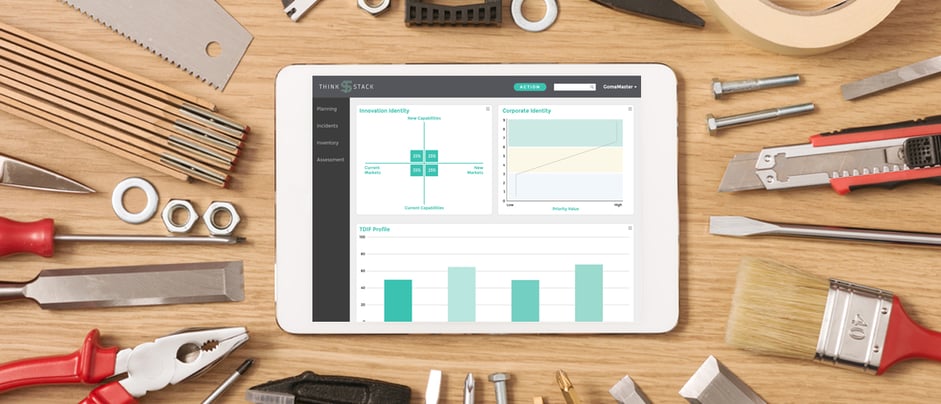 Our Journey Mapping sessions are vibrant, human centered experiences full of "ah-ha" moments.
Invariably people think a process is just a handful of stages because they only ever see it through their lens. As the process unfolds and they can visualize it we start to hear things like:
"Oh my gosh you hate that too?!"
"Wow, I didn't know how tough that was for you!"
"You don't use that software we invested in either?! I work around it too!"
"I knew this was broken but I didn't know it was THIS broken!"

Many Journey Maps are related to the front-end user experience and marketing. Where we're different is we dig deep into the "back channel" – the technology supporting each step of the Journey, highlighting inefficiencies and vulnerabilities.
Once the Journey is laid out all the stakeholders can take a step back, understand each other, and come together to plan improvement projects that solve real problems.
Innovation is notoriously hard to measure. Journey Mapping helps deliver "innovation by improvement" – positive, ongoing, achievable changes to a process. That's when the collective creativity can really start.
Often in a short period of time, that same process that has been frustrating your people and your customers and has been holding you back, is suddenly more efficient and in a constant cycle improvement.
Don't just take it from us, here is what Bob had to say…
"We participated in an onsite innovation and journey mapping immersion workshop with Think Stack with the intention of learning the principles in human centered design. Innovation is a competency that arrives through a disciplined process and Think Stack has provided NorthCountry with unique tools, skills, and learning to enable us to create impactful experiences with our members using human centered design. I give my highest possible recommendation to them and their services." – Bob Morgan, CEO, NorthCountry Credit Union.
So, are you ready to start your Journey? We'd love to help!
👇Book your 15 minute Discovery Chat on Cal's Calendar 👇

---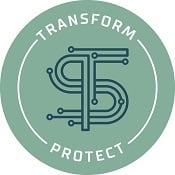 WE TRANSFORM & PROTECT
We Transform & Protect by putting People Before Technology. We believe that the technology your business relies on should be used to drive transformation and lead to a seamless user experience. In uncertain times it's important to partner with people and companies you can trust. Think|Stack was built for situations like this, to help those who weren't.
If you're unsure what to do next or if you have questions about your technology, our Think|Stack tribe is here to help, contact us anytime.